Chiropractor Brad McNulty D.C.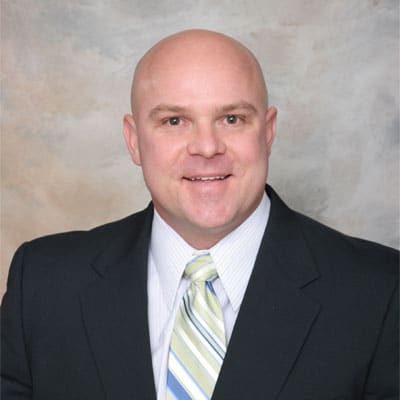 Dr. McNulty's passion is helping people get the best from their health, so they can get the best out of life. He started this journey in 1985 studying biology and nutrition and then specialized in chiropractic and received his Doctor Of Chiropractic degree in 1993. A chiropractic degree requires an intensive eight year program of study very similar to medical school, with the emphasis on natural healing methods instead of drugs or surgery. 
Both disciplines have their place; however, our focus is on restoring and improving health, instead of just "managing" symptoms. Through the natural route you also avoid the many side-effects and risks that comes with drugs and surgery.
With our State-Of-The-Art natural treatment methods, we focus on fixing and healing the "root cause" of many problems, to restore and maintain one's optimal health and well-being. The combination of our specialized equipment, techniques, and treatment protocols, deliver unsurpassed results. If you're looking for a natural way to feel better, improve your health, or to enhance your performance for maximized living, we invite you to tour our facility and receive a free consultation with Dr. McNulty.
---
Education:
Doctor Of Chiropractic Degree - 1993
National Board Certified - 1993
Georgia Board Certified - 1993
Certified in Advanced Skeletal Radiology - 1992
Certified in Chiropractic Pediatrics - 1994
Under Graduate: Michigan State University - Lansing, Michigan
Graduate: Life University - Marietta, Georgia
---
The Office
This was what I was searching for...
I was in the pre-med program at Michigan State University in 1986, when I strained my neck in a sports injury. The problem wasn't just a muscle strain, but I also had a severely pinched nerve that shot excruciating pain down my right arm. I literally couldn't move an inch without feeling like someone was stabbing me in the neck with a knife. Long story short, I tried medication, stretches, ice, heat; you name it, but nothing helped. I started fearing for my future, and I knew I didn't want surgery. Then the turning point in my career choice came through a family friend, who told me I should try a local chiropractor that he saw. So I figured I had nothing to lose by trying him out. Well, after my first adjustment I could move my neck again, and my arm pain was 80% better. I was amazed. This began my personal research into the science of chiropractic. It was a natural method to relieve pain and improve peoples' health... This was what I was searching for! Now others give me the honor of helping them to feel better, regain their health, and make a difference in their life. What a job!
After attending Michigan State University, I chose Life Chiropractic University in Marietta, Georgia to get my degree because of it's high academic standards, philosophy, as well as being the largest chiropractic university in the world. Today's chiropractic is very similar to receiving a medical degree, both are an intensive eight year program and then internship. The chiropractic program differs in that we further our focus and study on the nervous system, spinal biomechanics, and a natural approach to health and healing. I also furthered my education to become certified in Advanced Chiropractic Pediatric Care, and also in Advanced X-ray Analysis of Spinal and Skeletal Disorders.
It's extremely important to me to stay in the lead of all advancements, new technology, and new research in the area of chiropractic and other natural therapies so that I can deliver the quickest results and the best care. This is why I have also taken over 500 hours of additional post graduate continuing education, and continue to do so every year.
I have been blessed with my wonderful wife, Leigh Anne and our two beautiful kids, Caleb and Isabelle. Our son Caleb is in high school and is into being a drummer, working out, working part-time, and his girlfriend. Isabelle is in first grade and into ballet and her friends.
When I'm away from the office I enjoy being with my family. We also enjoy being involved with our church. I also enjoy photography, exercising, and we love to get away to the beach or lake. It always makes me feel a special connection and appreciation for God's creation when I'm around water and nature. I have been under chiropractic care since my injury in college (I wish I'd known about it sooner when I used to wrestle!). I get regular adjustments at least once a month just to help keep my body and health in 'fine-tuned' condition. For exercise I enjoy lifting weights, jumping rope, boxing, and mixing up other types of cardio to keep things interesting. I try and keep my diet and that of my family consisting mainly of lean sources of protein, veges, and fruit. Once a week we have a "cheat day" to eat whatever we feel like, this makes it easier to follow as a lifestyle, and not forever ban yourself from eating other things you enjoy.
By taking care of ourselves and giving our health and immune system an advantage with chiropractic, exercise, a healthy diet, quality nutritional supplements, and proper rest, it's much easier to enjoy a healthy, balanced life. Sure I get off track sometimes just like anybody, but the important thing is to make it fun and not a chore, and to enjoy your life, celebrate your life, and appreciate what you have and especially who you have, because all you have is today. Thanks for visiting our site. I look forward to meeting you and learning how we may help you.
Give our office a call and tell us you'd like to schedule a Free Consultation with Dr. McNulty.
OFFICE HOURS
---
Monday
10:00am - 6:00pm
---
Tuesday
10:00am - 6:00pm
---
Wednesday
10:00am - 6:00pm
---
Thursday
10:00am - 6:00pm
---
Friday
Closed
---
Saturday
Closed